Rosa Bonheur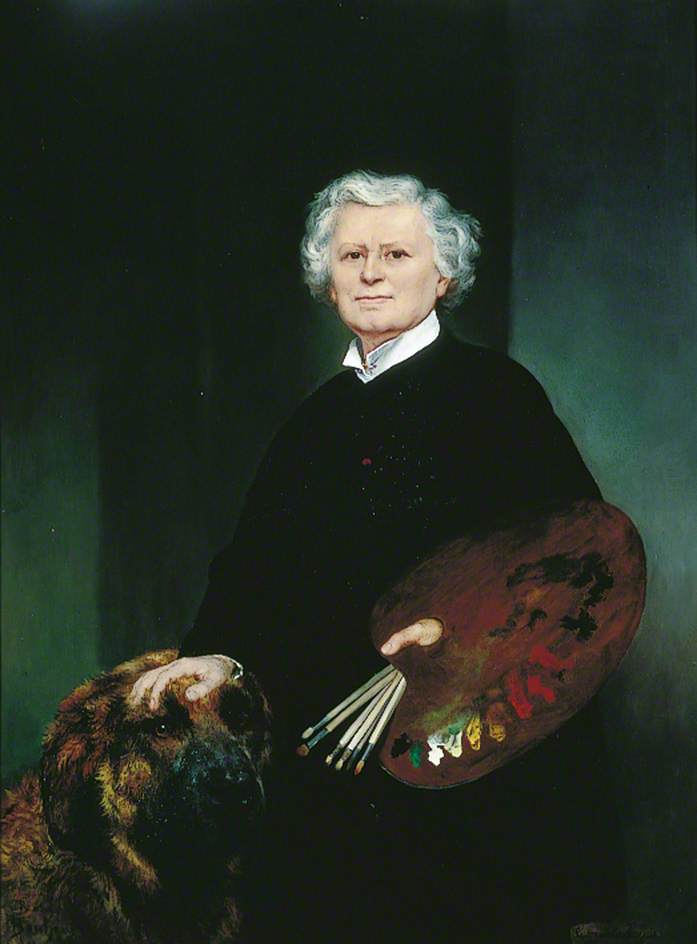 (16 March 1822 – 25 May 1899)
Born in Bordeaux in France, she was unruly at school, but had a talent for drawing. She was expelled from schools and lost her mother, aged 11. Her father encouraged her art, and she was mostly self taught. She became the leading animal painter of her era. She even received the Legion of Honour. Her work fell in with the realism style of the day. She was a feminist and led the way for women in the art world. She was openly queer, and had several significant relationships with women. One of her most famous works was the five metre wide The Horse Fair, which takes up a whole wall at the Metropolitan Museum of Art in New York.
I love her realistic depictions of the landscape, and it is wonderful to see the animals in their natural environments. The amount of care and detail in her paintings is incredible. The palette she used is wonderful; realistic, muted colours. The cloud formations in the sky are superb and the paintings have so much atmosphere.
Claude Oscar Monet
(November 14, 1840 – December 5, 1926)
Monet was a founder of the Impressionistic movement. His mother was a singer, his father a grocer. He studied in Le Havre, then went to Paris, where he met other painters such as Manet. He joined the cavalry for a few years, but contracted typhoid. He became a student of Johan Bartholf Jongkind, a Dutch painter, and met Renoir. They were using new techniques that would be later termed as Impressionism. When war broke out, he took refuge in England. He studied the works of Constable and Turner, which inspired his landscapes. Beginning in the 1880s and 1890s, through the end of his life in 1926, Monet worked on "series" paintings, in which a subject was depicted in varying light and weather conditions. His first series exhibited as such was of Haystacks, painted from different points of view and at different times of the day. He created beautiful gardens and ponds at his home in Givenchy and painted many famous works of the gardens and lily ponds.
You can see the brushstrokes, though they are very intricate, and almost delicate. The compositions are beautiful, and the colours are fresh and seem very positive. There is a feeling of the artist at peace in all three of the paintings below. Monet's depictions of light in the paintings really breath life into them. They all look like places where I would love to be.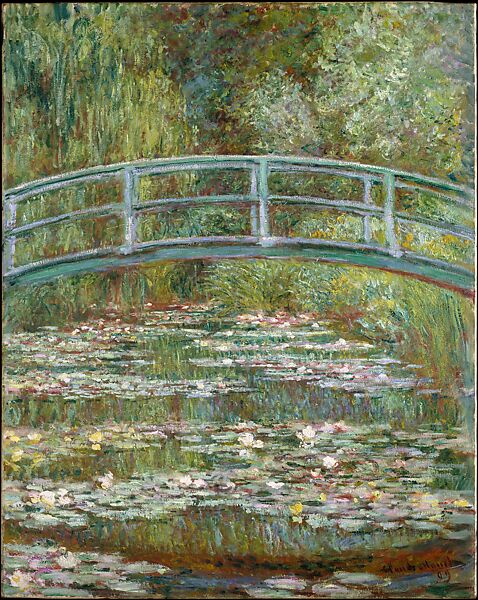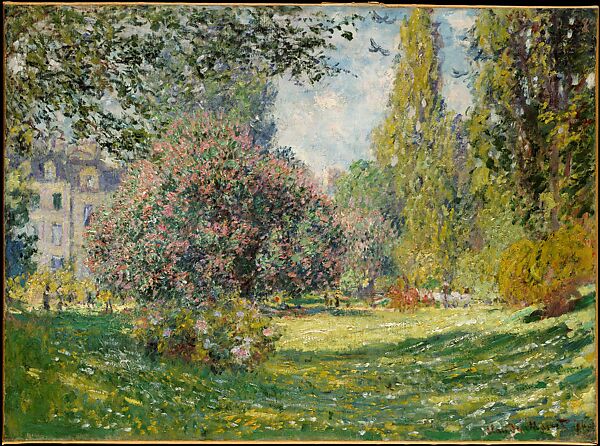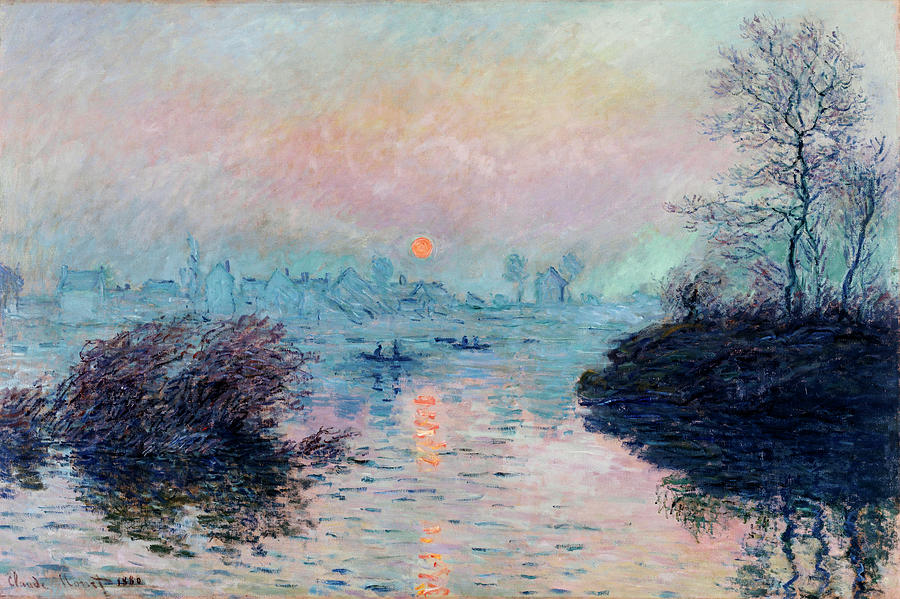 REFERENCES:
Rosa Bonheur (portrait), Consuela Fould, Leeds Art Gallery At: https://artuk.org/discover/artworks/rosa-bonheur-18221899-37541 (Accessed 20/05/21)
Rosa Bonheur, Highland Raid, At: https://augusta-stylianou.pixels.com/featured/highland-raid-rosa-bonheur.html (Accessed 20/05/21)
Rosa Bonheur, The Horse Fair, 1835-55, Metropolitan Museum of Art At: https://en.wikipedia.org/wiki/The_Horse_Fair#/media/File:Rosa_Bonheur,_The_Horse_Fair,_1852%E2%80%9355.jpg (Accessed 20/05/21)
Claude Oscar Monet, Self Portrait with a Beard At: claudemonetgallery.org/biography.html (Accessed 20/05/21)
Monet, (1899), Bridge Over a Pond Of Waterlilies At: https://www.metmuseum.org/art/collection/search/437127 (Accessed 20/05/21)
Claude Oscar Monet,(1876), Landscape: The Parc Monceau At: metmuseum.org/art/collection/search/437107 (Accessed 20/05/21)