Joan Eardley
(18 May 1921 – 16 August 1963)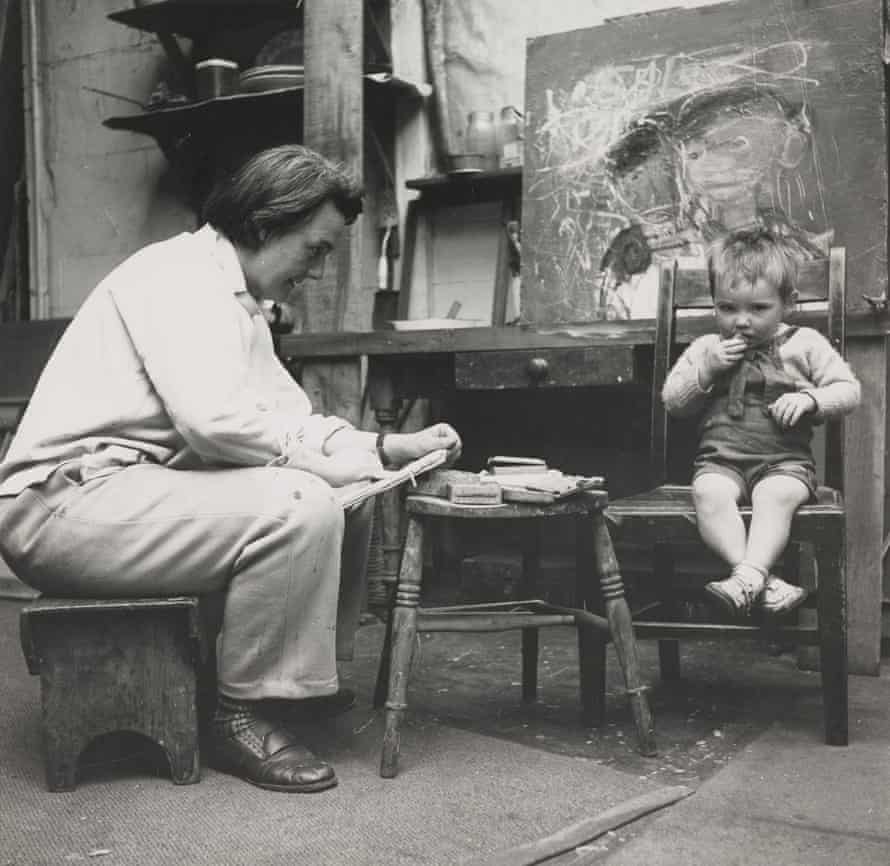 Joan Eardley was one of the most original and admired British artists of her generation. She died at the age of 42 in 1963, of breast cancer, which had spread to her brain.
Inspired by her immediate surroundings, Eardley made powerful and expressive paintings of everyday subjects, including Scottish coastal scenes and children playing on the streets in Glasgow. During her lifetime she was considered a member of the post-war British avant-garde group of artists who portrayed the realities of life in the mid-twentieth century.
The colours in Summer Fields, are earthy and warm, and the black in the bottom left and grey sky balance out the composition beautifully. The bold, grassy marks are almost leaping off the page and suggest such texture! You can almost touch out and feel them!
There is.a very warm and comforting feel about Winter Day. The colours are like those of a sunrise or sunset, except the sun looks to be fairly high in the sky. The colours of the land suggest a coldness, the cold of a winter's day. There are patches and accents of white, which could be snow, and the small hints of blue on the left hand side, also give a cool feel. The image manages to create a warmth in a winter environment.
I love the atmosphere in Breaking Wave. The colours are dramatic, dark and foreboding. There is a sense of pure power in the directionality and implications of the brushstrokes in this image. The sea looks dangerous and disturbing. There are only the darkest hints of blue, which actually appear grey, and this is not a friendly, leisurely sea. I can hear the waves crashing against rocks when I take in the powerful impact of this fine image.
It is the first time I have heard of Joan Eardley, but I am really impressed! Her paintings are full of energy and life, and have a powerful and immediate effect on me. I love her bold brushstrokes and committed application of paint to the canvas. Her paintings have atmosphere and ambience. What a shame she died so young.
REFERENCES
Joan Eardley sketching. Photograph by Audrey Walker: Collection Scottish National Gallery of Modern Art © Jane Walker Photograph: Jane Walker At: https://www.theguardian.com/artanddesign/2017/feb/10/joan-eardley-the-forgotten-artist-who-captured-scotlands-life-and-soul (Accessed 24/05/21)
Joan Eardley, Summer Fields, oil and grasses on board, 106 x 105cm At: https://joaneardley.com/project/scottish-national-gallery-of-modern-art (Accessed 24/05/21)
Winter Day, Catterline, Joan Eardley At: https://www.theguardian.com/artanddesign/2017/feb/10/joan-eardley-the-forgotten-artist-who-captured-scotlands-life-and-soul (Accessed 24/05/21)
Breaking Wave, Joan Eardley; Hunterian Art Gallery, University of Glasgow At: http://www.artuk.org/artworks/breaking-wave-138445 (Accessed 24/05/21)