(1961 – )
Anita Taylor is Dean of Duncan of Jordanstone College of Art & Design at the University of Dundee. She is the founding Director of the foremost annual drawing exhibition in the UK, the Trinity Buoy Wharf Drawing Prize.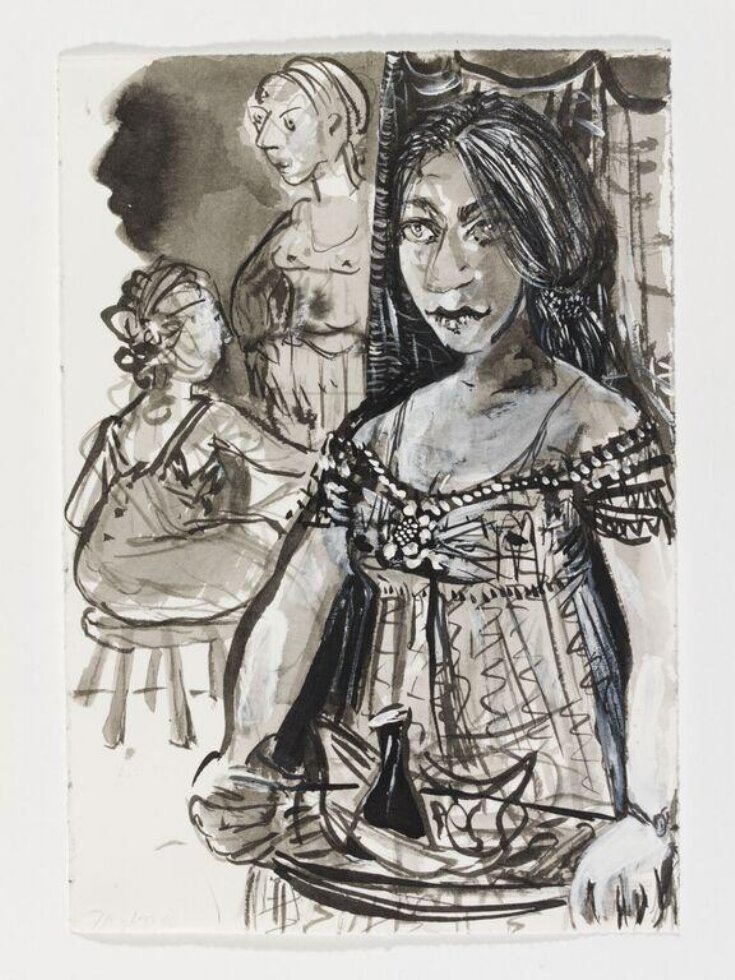 My tutor recommended this artist to me, as she thought she would be of interest. I find her huge charcoal faces fascinating. The way she works, as you can see in the video, is expressive and expansive. She is fascinated by the concept of seeing and being seen, and many of her works are self portraits, which she creates by looking in a handheld mirror as she works. I love her sweeping movements and the large scale of the self portraits. There is a darkness and beauty about them which portrays a lot of depth and emotion.
I am interested in using a mirror to create some of my own self portraits, in charcoal and pencil. Perhaps chalk pastel.
REFERENCES:
Drawn: Anita Taylor in the Artist's studio At: https://youtu.be/2yA51EgaTVg (Accessed 27/05/21)
Anita Taylor in her studio At: https://www.hauserwirth.com/events/24479-herstory-anita-taylor (Accessed 27/05/21)
Anita Taylor, Glance, charcoal on paper 2007 At: https://www.interaliamag.org/interviews/anita-taylor/attachment/5-anita-taylor-glance-charcoal-on-paper-2007-2/ (Accessed 27/05/21)
Anita Taylor, Serving the Philtre, 2005 At: https://collections.vam.ac.uk/item/O139250/preparations-serving-the-philtre-drawing-taylor-anita/ (Accessed 27/05/21)
Anita Taylor, Vestiges, charcoal on paper, 220 x 155cm, 2012 At: https://www.interaliamag.org/interviews/anita-taylor/attachment/3-anita-taylor-vestiges-charcoal-on-paper-220-x-155cm-2012/ (Accessed 27/05/21)